GOOCHLAND 4H INVITES HOUNDS TO SPEAK AT MONTHLY MEETING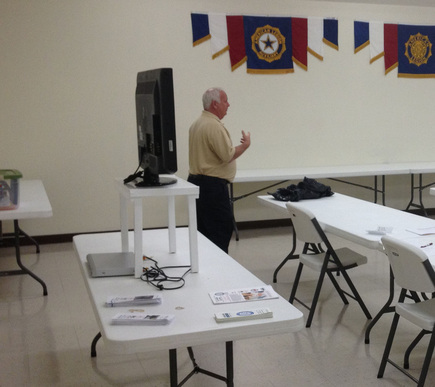 The Goochland 4H invited the Hanover Hounds K-9 Search and Rescue Team to their monthly meeting to teach the Lost!....But Found Safe and Sound! program, and show a demonstration of how trailing K-9s work. The group had kids from age 5 through 17 years of age, several parents, and lots of great questions. The entire group showed lots of interest, and the willingness to learn not only how to be safe, but what to do if they get lost.

The demo was held outside where everyone got to see the K-9s work a trail, and how we train them. The subject of the training exercise was Wyatt, a 4H board member, and we used his cell phone as the scent article. K-9 Hobbes had a great time with everyone, and your Hanover Hounds appreciated the invitation.

Below, please find a short slide presentation from the event.


---