HANOVER HOUNDS TRAIN IN DOWNTOWN SETTING
SHOCKOE BOTTOM, RICHMOND, VA
MARCH 3, 2013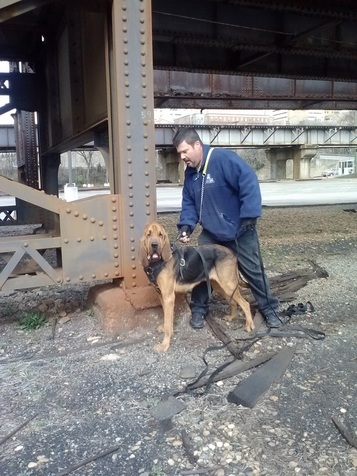 On Sunday, March 3, 2013, your Hanover Hounds K-9 SAR Team went down to the busy streets of Richmond's Shockoe Bottom. This training was an urban training full of distractions and contamination (different smells). The Handlers focused on intensity and delayed start intensity exercises while dealing with a variety of distractions including multiple trains, busy street traffic, lots of pedestrian traffic going in and out of shops, people walking their dogs, multiple steps to Main Street Station, construction, and lots of trash on the ground. The Handlers also did a car seat start exercise where the K-9 had to target the car seat, use it as a scent article, and find the person. The intensity and delayed start intensity builds the foundation for a solid K-9, and when used in areas like downtown Richmond, really strengthens the K-9 and keeps them focused on determining the direction of travel of the person.

Below in a slide show format are photos of the training.





---